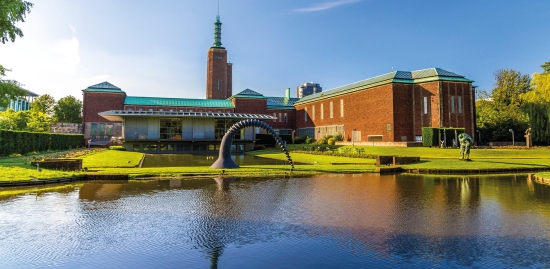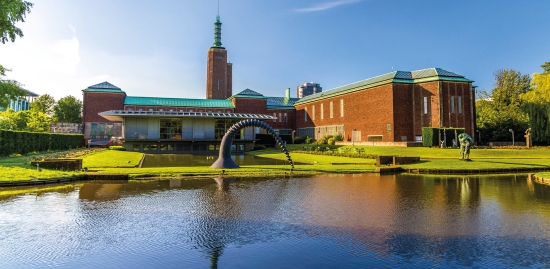 Dutch art and culture continues to be internationally renowned for its ground-breaking and innovative efforts in design, architecture, visual arts, dance, music, literature, theatre, film and fashion. In 2019 there is once again a rich plethora of events to choose from, happening around the country. In 2019, those in search of art in the Netherlands will find it hard to not come across Rembrandt van Rijn, as the Dutch will be busy celebrating the 350th anniversary of the death of the painter. The Rembrandthuis Museum, the Rijksmuseum, Museum de Lakenhal, the Mauritshuis, the Amsterdam Museum, the Fries Museum and the Stadsarchief (City Archives) will all run special programmes to pay homage to his life.


In the capital of the Golden Age, the Amsterdam Rembrandthuis Museum, which perfectly reconstructs the space in which Rembrandt lived and worked for 20 years, will open with Rembrandt's Social Network (1 February – 19 May 2019) on the role his social life played in his life and work. This will be followed by Rembrandt's Etchings (7 June – 1 September 2019) and Rembrandt's Technique Unpicked (21 September 2019 – 16 February 2020). The Rijksmuseum celebrates the event by showcasing all Rembrandt's works in Alle Rembrandts (15 February – 10 June 2019), offering the ultimate manifestation of Rembrandt as a human being through 22 paintings, 60 drawings and 300 prints. Over in The Hague, the exhibition Rembrandt and the Mauritshuis will show all eighteen paintings in its collection which were at one point ascribed to him, with masterpieces such as The Anatomy Lesson of Dr Nicolaes Tulp and Rembrandt's late self-portrait (31 January – 15 September 2019). In Rembrandt & Saskia, Love In The Dutch Golden Age (until March 17, 2019), Rembrandt lovers can soak up the ins and outs of high society marriage during the seventeenth century, represented by the great master and his first love, Frisian Saskia Uylenburgh.
www.holland.com/global/tourism/plan-your-holiday/ events-holland/350-years-of-rembrandt-at-museumhet- rembrandthuis.htm www.holland.com/global/tourism/destinations/amsterdam/ museums/the-rembrandt-house-museum. htm
www.rembrandthuis.nl/en/
www.rijksmuseum.nl/nl/jaar-van-rembrandt www.friesmuseum.nl/en/see-and-do/exhibitions/rembrandt- en-saskia/
www.holland.com/global/tourism/plan-your-holiday/ events-holland/rembrandt-and-saskia-love-and-marriage- in-the-dutch-golden-age-.htm www.friesland.nl/en/events/1485145277/rembrandt- saskia
www.holland.com/global/tourism/plan-your-holiday/ events-holland/rembrandt-and-the-mauritshuis.htm
www.mauritshuis.nl/en/discover/exhibitions/upcoming/
The third Saturday of January marks the start of the Dutch tulip season. It kicks off on the Amsterdam Dam Square, January 19, 2019, from 1 to 4 PM. Around 17.000 visitors enjoyed National Tulip Day in Amsterdam in 2018; the theme of 2019 will be Flower Power. The event is organised by Dutch tulip growers, who build a special tulip picking garden on Dam Square. From this date, tulips will be promoted at flower shops in Holland. www.holland.com/global/tourism/plan-your-holiday/ events-holland/national-tulip-day-1.htm
tulipfestivalamsterdam.com/event/national-tulip- day- in-amsterdam tulpenpromotie.nl
Holland's largest film festival, the Rotterdam International Film Festival, attracted 329,000 visitors in 2018. In 2019 (23 January – 3 February) it will again showcase innovative and independent cinema and film-related visual arts. Among the confirmed titles is the world premiere of the Dutch film Camino, a feature-length selfie by Martin de Vries in which he records his walking tour to Santiago de Compostela.
iffr.com
www.holland.com/global/tourism/plan-your-holiday/ events-holland/international-film-festival-rotterdam.htm
For anyone in search of Dutch culture, a visit to at least one Hansa town is almost compulsory, since these towns were all about the exchange of commerce and knowledge. There is no better to enjoy Zutphen and its rich Hanseatic past than going to a living room festival ('huiskamerfestival'). Peeking At The Neighbours (1-8 PM, February 10) encapsulates the Dutch saying 'gluren bij de buren' (furtively peeking into the neighbour's house); during this event Zutphen living rooms transform into stages with intimate performances by singer-songwriters, theatre makers and choirs. www.visithanzesteden.nl/agenda-item/70999/Gluren- bij-de-Buren-in-Zutphen
www.holland.com/global/tourism/holland-stories/ hansa-towns.htm
March 29, 2019 marks the opening of the Alkmaar cheese market. Cheese, locally described as a unique and colourful slice of theatre, has been traded on Fridays in Alkmaar for centuries. The opening of the cheese market, which runs in all weathers, is traditionally marked by ringing the bell at 10 o'clock. It features more than 27,000 kilos of cheese on the square and the traditional cheese carriers are present every Friday from April until the end of September.
kaasmarkt-alkmaar.business.site
Since its first conception in 1982, the Terschellings Oerol festival (June 14 – 23, 2019) has grown into one of the largest theatre festivals in Europe, welcoming about 55,000 visitors a year. Theatre, music and visual arts performances from Dutch and international talent take place on the beach, in the dunes, in the woods, on the dikes or in sheds. Ferries take off from Harlingen; festival tickets should be reserved in advance. The festival is spread over the island, and as you would expect from the Dutch, festival goers travel from one location to another by bike (which can be rented on the island). The festival enjoys a relaxed atmosphere and has events for culture lovers of all ages.
terschelling.org/en/event/602/oerol.html
With over 180 kites, the Scheveningen Kite Festival is the largest international kite event in the Netherlands. At the end of September 2019 the sky above Scheveningen beach will be once again turned into a cheerful spectacle. This year's themes are sports, history, nature, culture, science, technology and science fiction.
scheveningen.com/en/event/230/international-kite- festival.html
vliegerfeestscheveningen.nl/
In October, Dutch Design Week (19-27 October 2019) again takes place in Eindhoven with exhibitions and a variety of events in more than 110 locations. The biggest design event in Northern Europe presents the work and ideas of more than 2600 designers. The event was developed not only as a showcase for design aesthetic, but also as a reflection of the culture and attitude that is characteristic of the Netherlands, such as free thinking, single-mindedness, unconventionality and solution-focused.